'We cannot erase history': Arlington Heritage Memorial Grounds' combined histories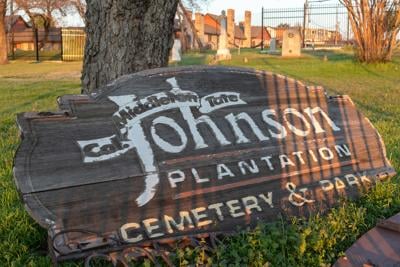 These words describe the Arlington Heritage Memorial Grounds, said Rich Stoglin, chaplain and fundraising committee chairman.
"We cannot erase history," Stoglin said. "History reminds us of the past and hopefully inspires us to do better in the present so we can prepare for the future."
Originally home to three cemeteries — the Mill Branch Cemetery, Middleton Tate Johnson Family Cemetery and the Arlington Colored Cemetery — the memorial grounds are now all under the same name, said Geraldine Mills, Arlington Historical Society director.
Now, the cemetery is going through renovations that began on Feb. 22, 2019. A fence placed around the grounds and headstones are being repaired and cleaned as part of the first wave of renovations, Mills said.
A parking lot, columned gate and walkway are in the next wave of renovations, Stoglin said. The entire renovation is projected to be completed by June.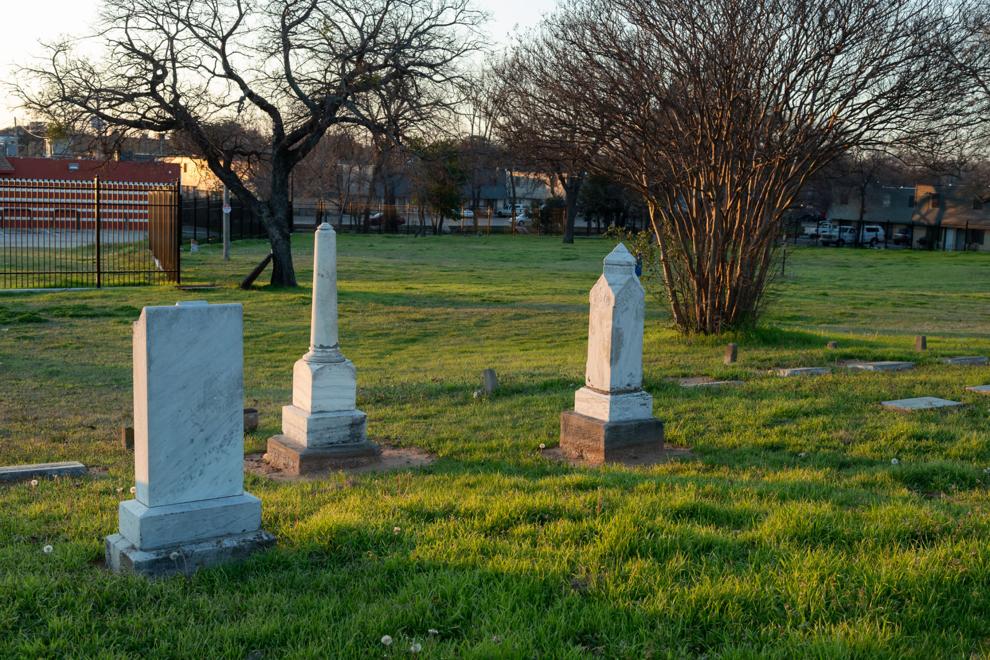 The memorial grounds are home to 108 marked graves and 33 unmarked graves, he said. Among the buried are people of various races, ages and descent.
Middleton Tate Johnson, the father of Tarrant County, plantation and slave owner is buried in the memorial grounds as are slave descendants, Mills said.
Johnson was originally buried at the Texas State Cemetery, but, the Masons, a fraternity Johnson was a part of, felt he belonged with his buried family members in Arlington, according to a previous Shorthorn article.
Congressman Ron Wright said Johnson being buried in the same grounds as slave descendants makes the cemetery special and historic, he said.
The Arlington Colored Cemetery was the first place in Arlington where African American families could legally bury their family members, Stoglin said. They would be charged $20 per burial, which is now about $20,000.
The earliest identified burial at the colored cemetery was in 1916 and had plots purchasable until the 1950s, according to the memorial grounds website.
The people buried there were the pioneers of Arlington, Stoglin said.
Mills said knowing the history of where a person or place has come from is beneficial to one's future and is something that shouldn't fade away.
As part of Black History Month festivities, a recitation of names will be said of the buried ones at the "Speak their Name and they shall live Again" event on Feb. 23, Stoglin said. This will allow the lessons of their lives to move forward.
The lessons reflect on people today and how they can learn and strive to be better, he said.
"These people through their hard work and whose shoulders we stand on, have provided us opportunities to accomplish," he said.
It won't just be the African American's names being read off, but the names of all who were buried, including the unknown names, Stoglin said. Even though they are unknown, they will be read off as "33 unknown names."
The names will be read altogether and not segregated into sections, he said.
"We want all those names, known and unknown to be remembered as we go forward," Stoglin said. "We owe them a huge debt of gratitude."
Council member Victoria Farrar-Myers said it's a difficult history to discuss but it is necessary to talk about in a neutral way to determine what happened and why.
"History will repeat itself if you don't understand it," she said.
Farrar-Myers said she hopes the renovations bring more people to the cemetery so they can hear the stories of the ones passed.
"It's more than a fence, it's more than the brick and mortar stuff," she said. "It's about really telling the story and about educating people about who we are and where we come from."
Mills said she too hopes more people will stop by when the renovations are finished and learn these lessons. She said it's an interesting part of history, but serves as a reminder.
"It's important to remember that those things did happen," she said."Just like remembering the Holocaust. That's not a story somebody made up."
@bjgarcia27